GFG Christmas Ornament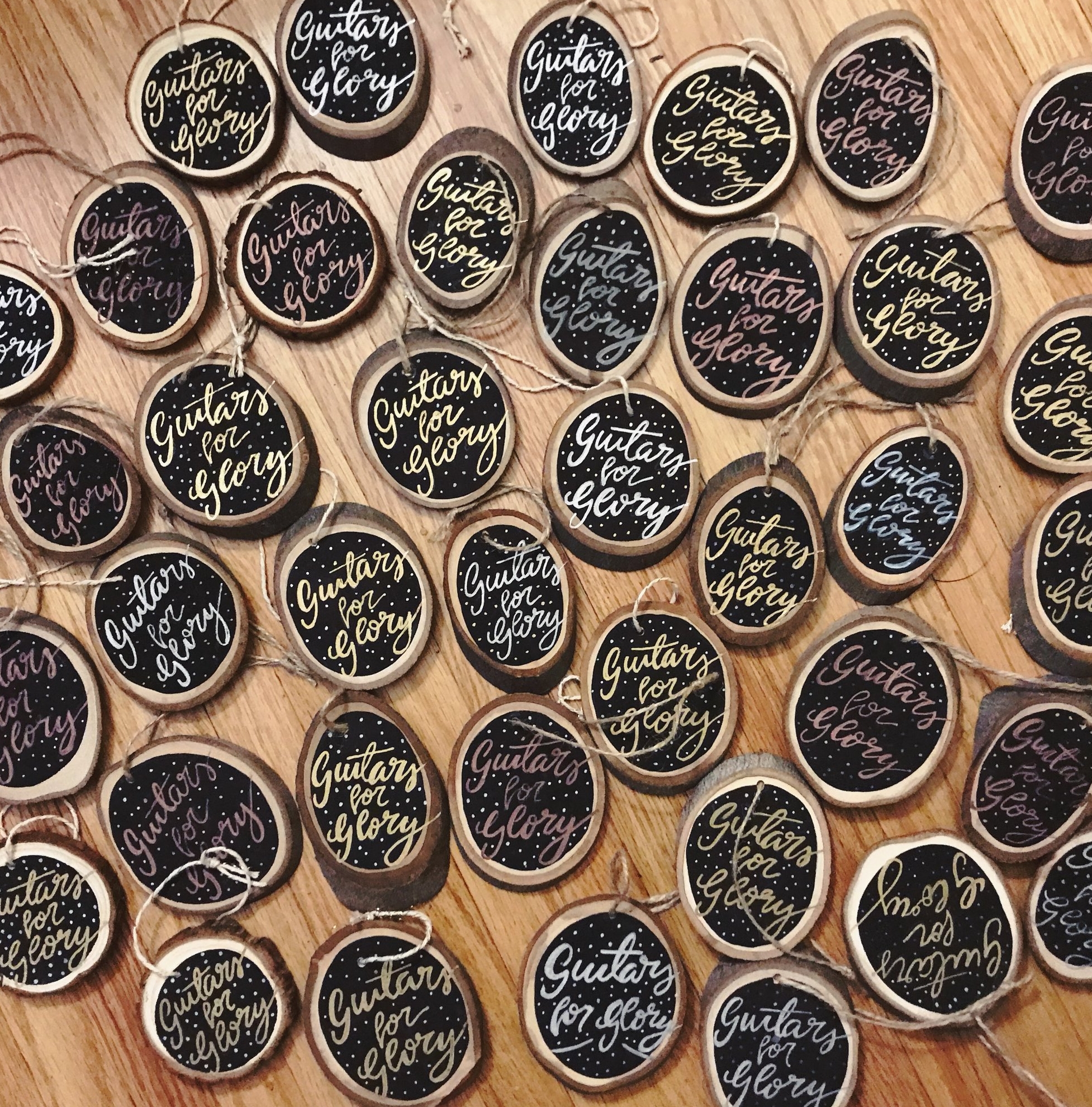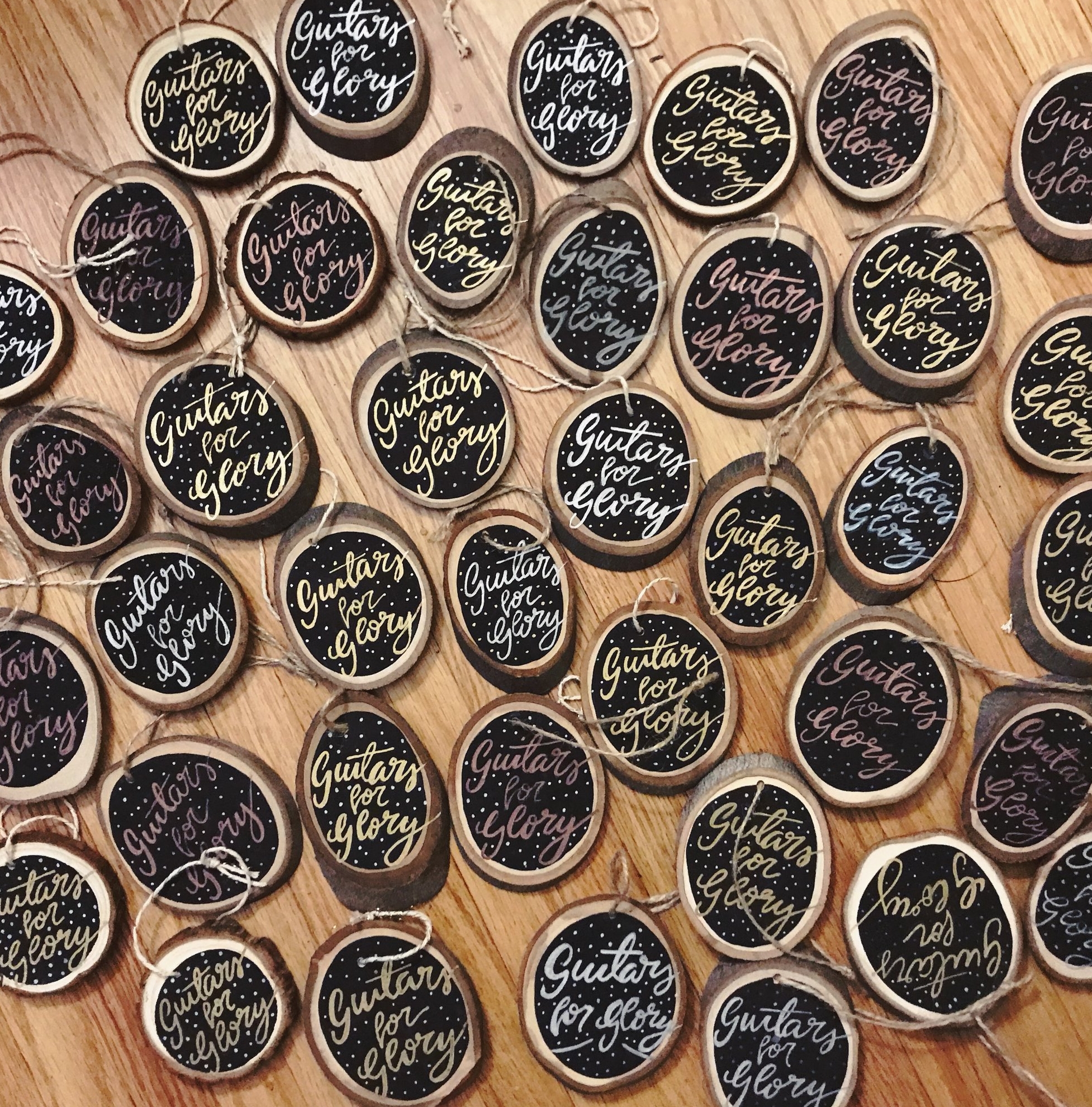 GFG Christmas Ornament
Hand-lettered Guitars For Glory Christmas ornaments. These are beautifully done on hand-cut pieces of hardwood by our friends at Ink & Pine Design. We have 25 in stock. Selling all of them will allow us to place a guitar with someone in need.
Grab one for your musical friends or family. Be sure to let them know that by hanging this on their tree, they've helped someone in need.
*ornaments vary in color and size.